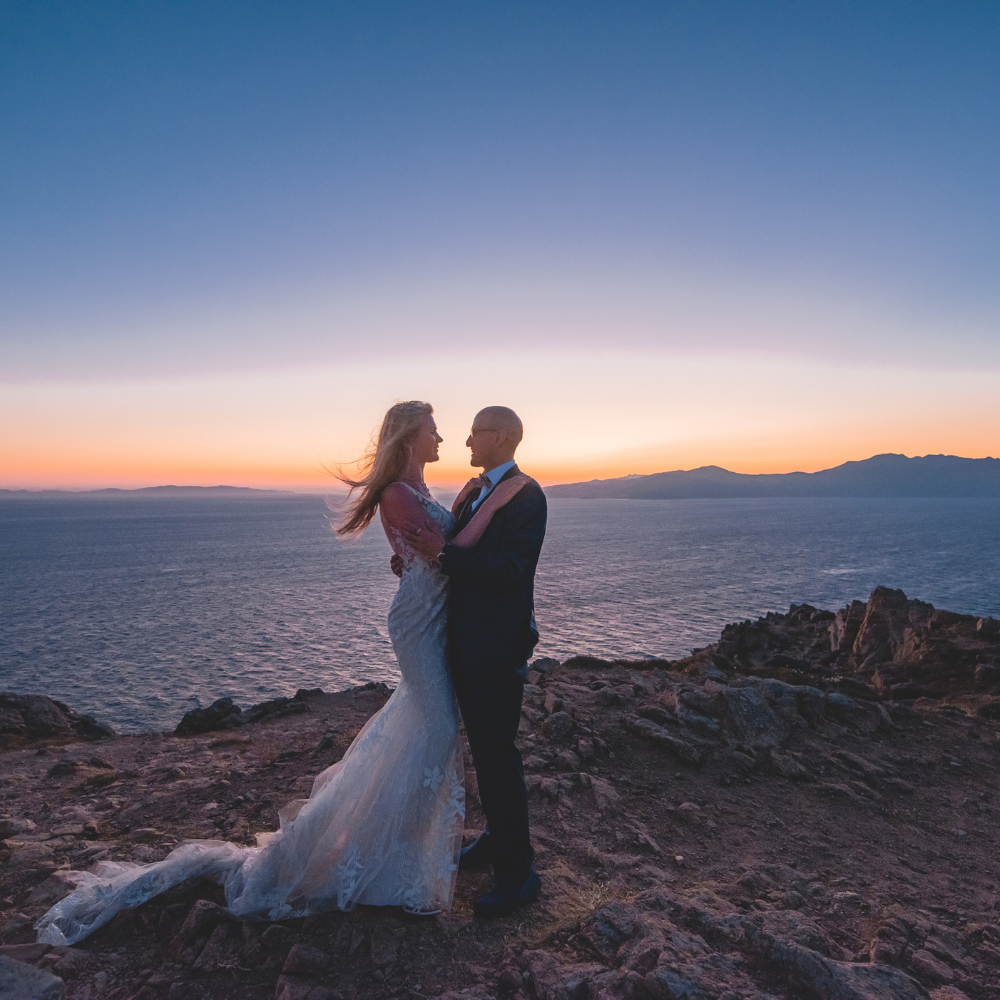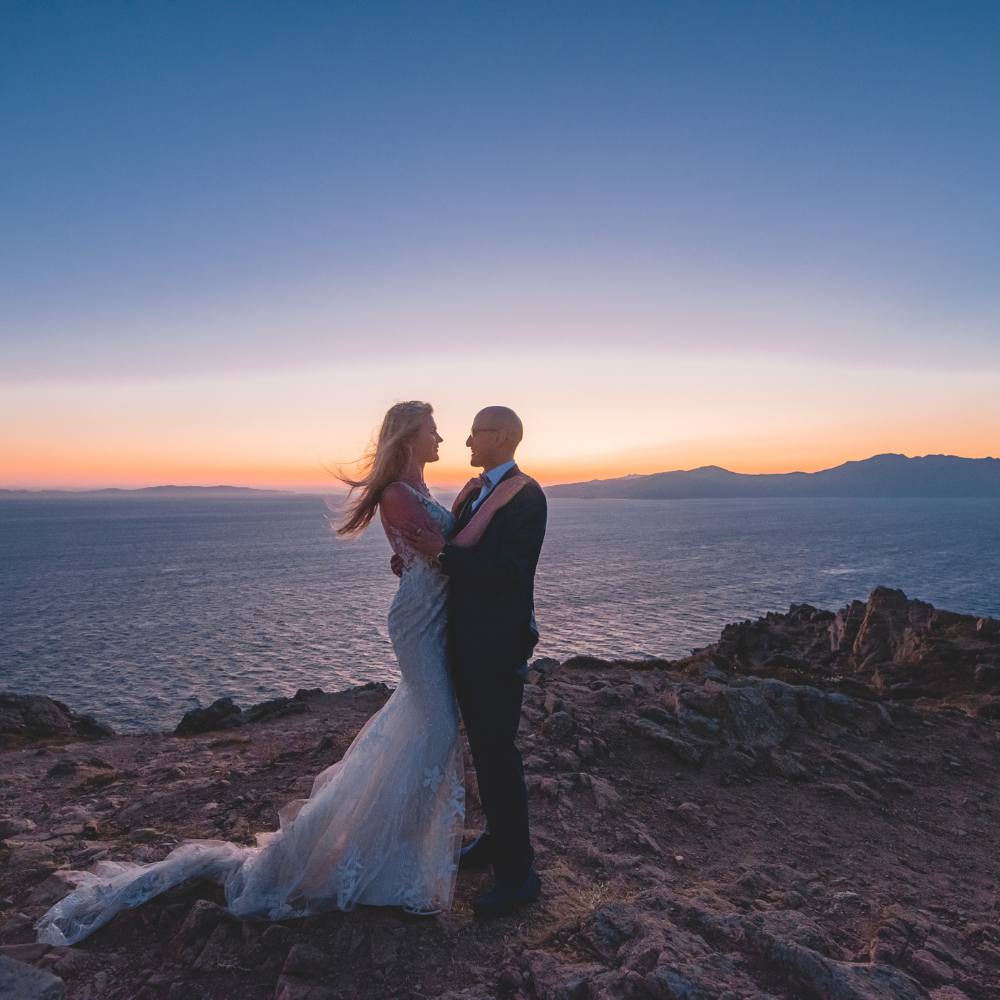 Wedding Transportations
Mykonos is one of the best locations to have a dream wedding. Romantic landscapes by the sea and unique destinations throughout the island make for a wonderful setting both for the wedding and the days surrounding the event. Let nothing spoil this unique experience. Choose DriveMeApp and let us flawlessly undertake the transportation services for the wedding couple, the family and guests at every stage of the wedding process. Our fleet is one of the greatest in the island with a variety of class types that will satisfy your needs. Choose your transport based on your taste and wedding style.
We at DriveMeApp understand the need for privacy and decompression from all the planning the wedding couple might feel, so we strive to respond to your requests and offer solutions quickly and efficiently. Enjoy each and every minute of your wedding experience, with no distractions from your private time.
If you already feel like you're in good hands, consider our concierge services. Let us help you with booking accommodation, finding a professional photographer and planning your sightseeing and night life while you're on the island.
Your wedding marks the beginning of a new adventure. Trust us to help you embark on your journey with an unforgettable ride. You just have to sit back, relax and enjoy the moments.
"Life is a succession of moments. To live each one is to succeed." 

Coreta Kent
 Events & Parties
Summer time in Mykonos is rightfully celebrated as unforgettable. Apart from the beautiful Cycladic landscape, the island is famous for the parties and events taking place in the midst of its unique atmosphere. Be a part of the island's vibrant life by using DriveMeApp' chauffer and concierge services. Our professional drivers can easily adapt to your daily schedule, are always available and respond to your requests instantly and efficiently. Get to your destination in good time without having to worry about which route to follow, finding a parking spot or being late. Spoil yourself: ensure a glamorous arrival by choosing one of our luxury cars for your transportation.
Are you thinking of organizing your own party while you're on vacation in Mykonos? Design your dream party or event, even at the last minute, with the help of DriveMeApp chauffer and concierge services.
Event types we cover:
Corporate or Business
Party
Yacht Party
Bachelor
It's interesting to have everything ready for holidays. It is more important to feel carefree and without having time to waste to be able to design your dream party or event, even at the last minute.
Try DriveMe App
Whether you want a luxurious ride to an event or a last-minute emergency transportation is needed for your wedding, DriveMe My App will let you easily and efficiently book your ride.
You can download the app here: